Land clearing, especially for vineyards, can be a formidable task. Natural obstacles such as terrain, timber, brush, stumps and rock all create unique challenges when preparing acreage for domesticated use.
Matt's background as a third generation logger has given him years of experience dealing with the often treacherous conditions and has enabled him to modify and build much of our own equipment to assist in our operations.
Stumping
Using the Hitachi 370 equipped with a stump shear is central in our land clearing process. Splitting the stump means less roots left in the ground and a cleaner stump for burning or grinding.
Land Clearing and Stumping Projects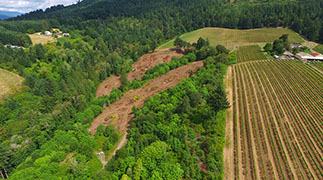 David Hill Land Clearing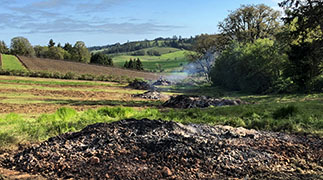 Doe Ridge - Clearing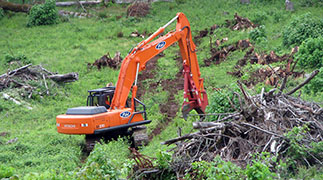 Eola Hills - Legacy Vineyard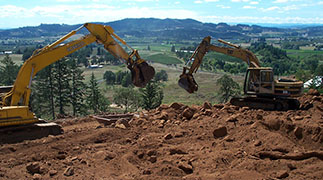 Adelsheim Clearing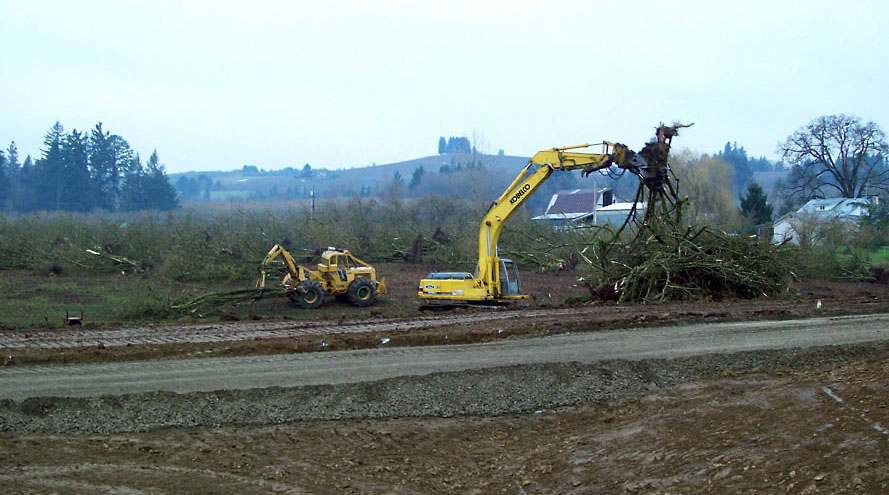 NW Wine Company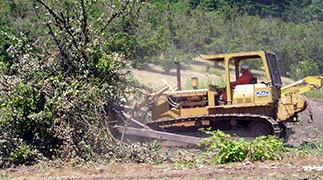 A to Z - Orchard Removal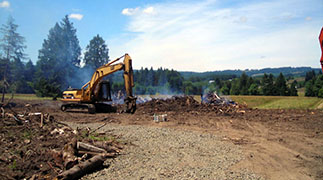 Whitmore - Clearing - Stumping and Brushing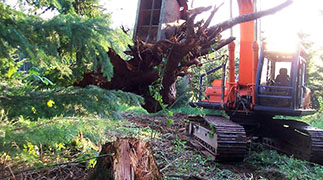 Hyland Vineyards Clearing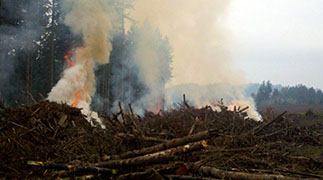 Beaux Freres
Deborah Fitzpatrick
Location: Sherwood, Oregon
Oak Springs Farm Road Clearing
Location: Carlton, Oregon
Carrabella Vineyards - Clearing
Location: Wilsonwille, Oregon
McNally - Clearing
Location: Yamhill, Oregon
Appassionata - Clearing
Location: Newberg, Oregon
Inman Property
Location: North Plains, Oregon
Marsh Vineyard - Clearing
Location: Carlton, Oregon
Orchard Heights Winery